Interview with China National Scholarship Winner Yuan Zhengqing: onward dreams with firm belief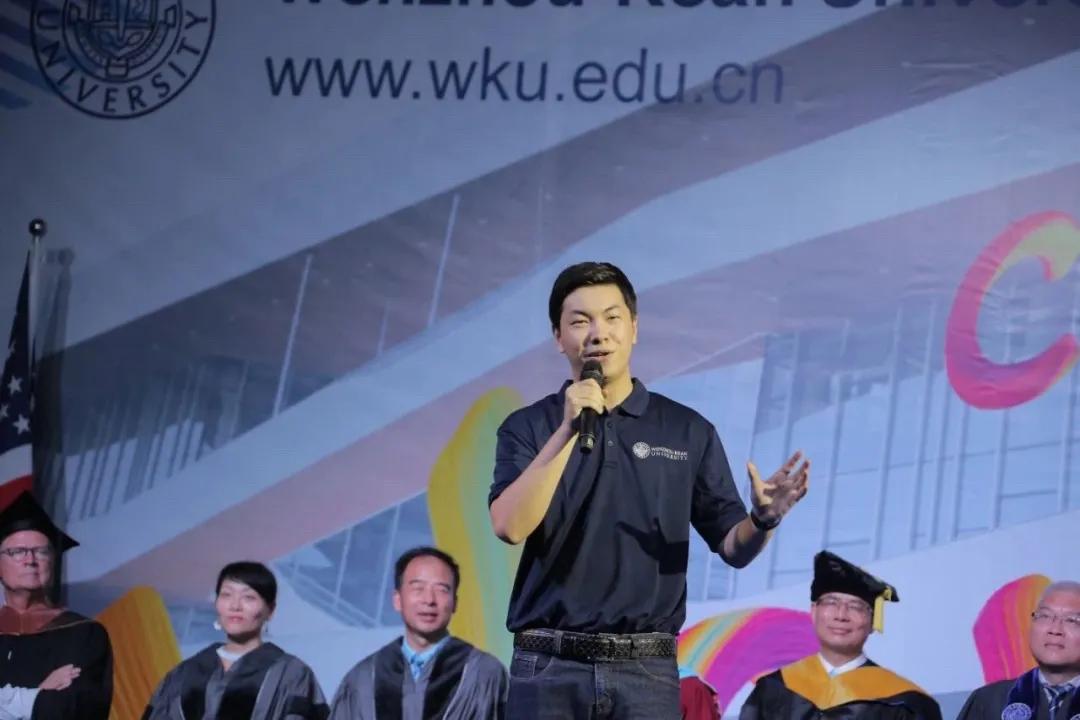 Those who become eligible for the China National Scholarship are required to win the second-prize and above scholarship in each academic year and the first prize at least once. Though it is demanding, two WKU senior students, Yuan Zhengqing and Wan Fangke, stood out from the fierce competition among 40 outstanding candidates in the University. Today, we will focus on Yuan Zhengqing from marketing major.
During his college life, Yuan Zhengqing ranked first in Marketing Major in class 2017 with a high GPA of 3.99. He has also served as the student government president, the grade representative, and the Consultative Committee's personnel supervisor to the Dean of Business School. Four years of unremitting efforts and persistence prepared him with a rich and remarkable life resume. Approaching graduation, he has already received offers from Northwestern University (ranked 9th in the US by US NEWS) and the London School of Economics and Political Science (ranked 2nd in QS Social Sciences and Management).
Be a Responsible Youth of Wenzhou-Kean University
When talking about the most impressive campus experience, Yuan Zhengqing narrated his experience and gains in the Student Government without hesitation.
Serving as president of the Student Government, Yuan shared his philosophy, "In my opinion, both the members and the president should be contributors to establish a better community. When I served as a grade representative, all that I thought about was how to facilitate the interaction between students and university."
After taking office, Yuan prioritized updating the organizational structure of the student government by canceling the structure of "Department" to facilitate communication and ensure equity between members, thus bolstering operational efficiency. Transferring the function of the organization from service to management and service, and making it a strong assistant for other clubs and organizations. Yuan Zhengqing realized that the new system would inevitably be misunderstood or questioned. Therefore, he sent emails many times to explain the reasons and significance of the reform to all members and answered questions one by one in regular meetings and working groups. Finally, the effort paid off and the new system was accepted by everyone.
Yuan also organized and participated in three Chancellor's dinners, acting as a "bridge" between school leaders and students.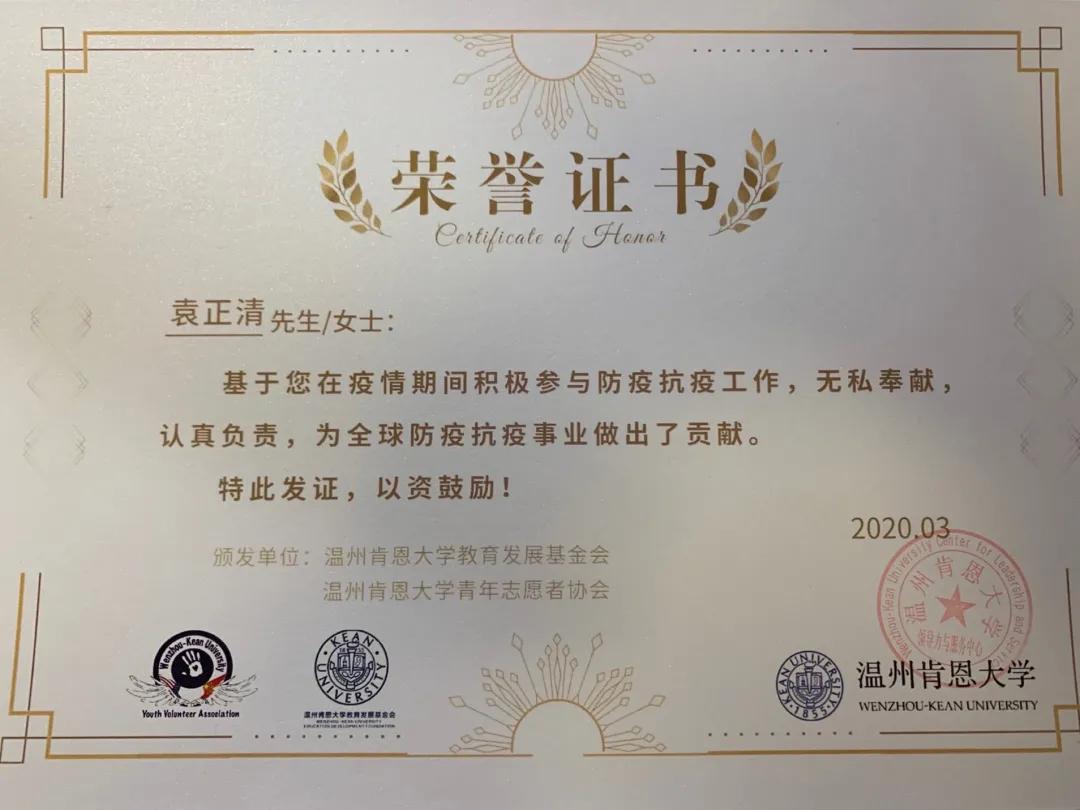 During the outbreak of COVID-19, Yuan, out of a great sense of social responsibility as a student leader, took the initiative to propose to the Wenzhou-Kean University Education Foundation and the Youth Volunteers Association for joint move of the "Supporting Wenzhou-Charity Donation from students of WKU" to make a contribute to the fight against the pandemic. With the joint efforts, the platform "QinQingChou" raised nearly 60,000 yuan used for the purchase and donation of medical supplies.
Look beyond Campus
Yuan not only performs well in his on-campus work, but also looks beyond campus.
During his summer vacation as a sophomore, Yuan started his internship as a marketing and communication intern in the Sustainable Development Department of Schneider Electric China Headquarters in Beijing, a Fortune 500 company. During the summer vacation of his junior year, he got a four-month full-time internship as a member of the marketing team in McDonald's China headquarters, during which he participated in the preparation of McDonald's three national marketing activities for summer vacation, and assisted the line manager to manage the newly-launched mini-game platform of McDonald's WeChat applet as one of the project leaders.
"Working with advertising agencies, suppliers, and cross-functional colleagues on a daily basis at McDonald's has dramatically improved my communication and multitasking skills." The immersive marketing experience in this global top brand has made him more determined to engage in the marketing industry in the future.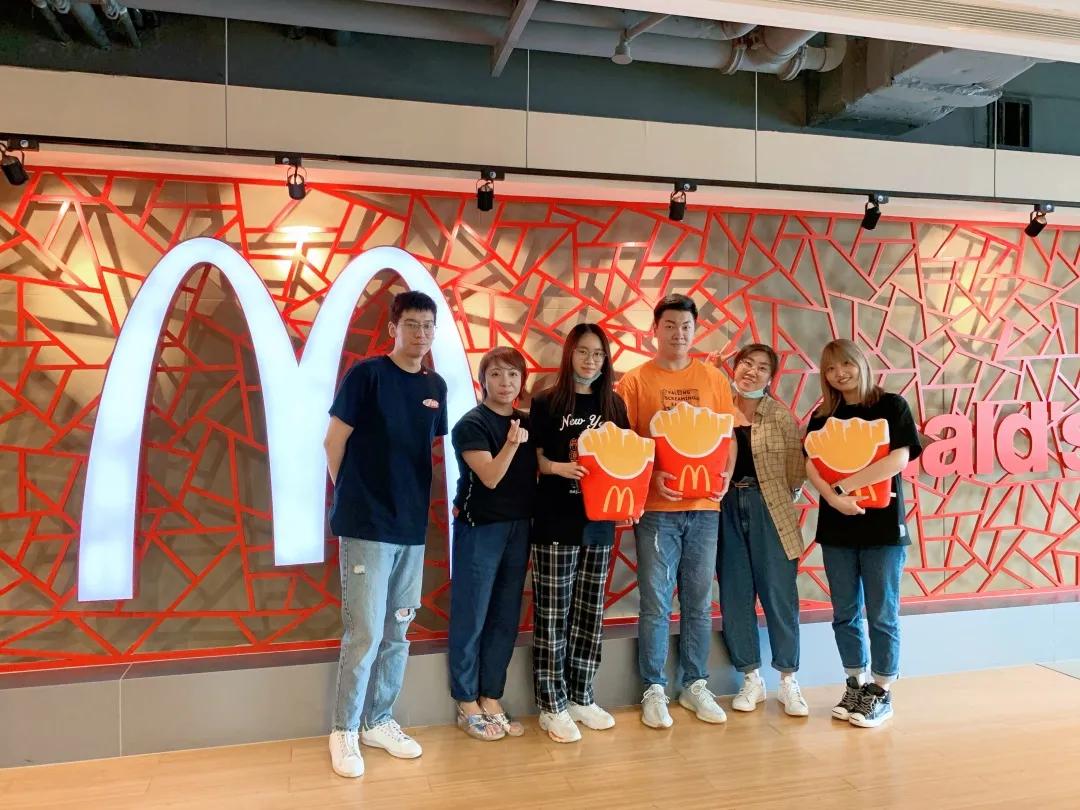 Yuan always actively seeks high-quality internship opportunities for himself. He also attended the First Peace Summit of Emerging Leaders organized by the United Nations Department of Humanitarian Affairs as a Wenzhou-Kean University delegate. Along with more than 500 representatives of young leaders from different countries, he served as "peace ambassadors striving for world peace and development. He also served as an international volunteer to teach English in Poland for 6 weeks, and forged a profound friendship with the local students.
Be ambitious, dream big, you will accomplish your dream.
Study and Work Should Be Well Balanced
When it comes to keeping a balance between study and work, Yuan said: "I don't think there is an irreconcilable conflict between study and work. Time management requires general thinking, and we should not spend 24 hours a day studying or work. For me, squeezing out extra time for a short rest or amusement will maximize my study and work efficiency." Time treats everyone equally, and there is no gifted time management master. Those effectively allocating their time stay up and work hard late.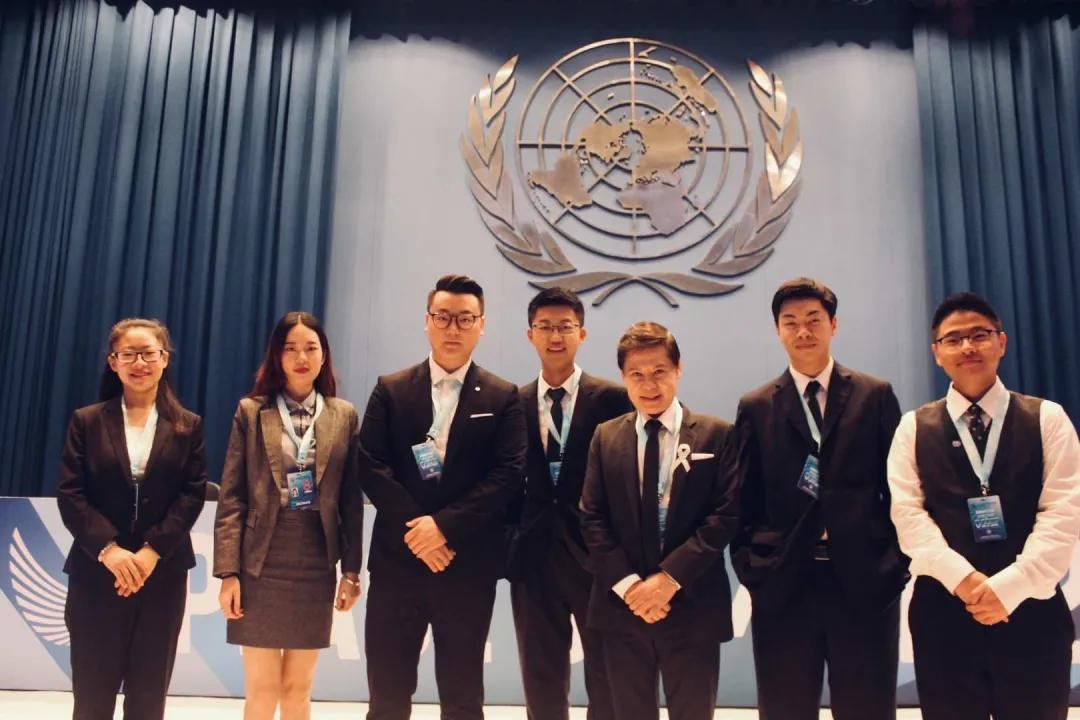 Yuan generously shared his learning experience. According to him, we should first adhere to a rigorous and serious attitude towards learning and avoid "high scores and poor performance". "In the first place, students should be aware that overseas graduate applications are available to students across the world, so the foundation laid today can be competitive tomorrow." Secondly, we should balance course load when choosing courses. For example, business students should avoid overloading themselves with reading by packing numerous liberal arts courses into one semester. Finally, we should choose courses catering to the graduate application. He recommended taking
Graduate program related optional courses before the application season.
About his future career planning, Yuan remarked "I want to work in marketing in a multinational company after graduation and make full use of what I've learnt." He has already received offers from Northwestern University and the London School of Economics, which are considered as the "top" for marketing masters in the US and UK respectively., and wants to get a foothold in this field. He undoubtedly has a promising future.
Alisa LAI(LAI Qiuhong), Overseas Department(SMDC)